WORKS ON ANY PHONE
From the newest device to yesterday's model, your audience has millions of different devices. Web Lynx is designed to work on any phone every time!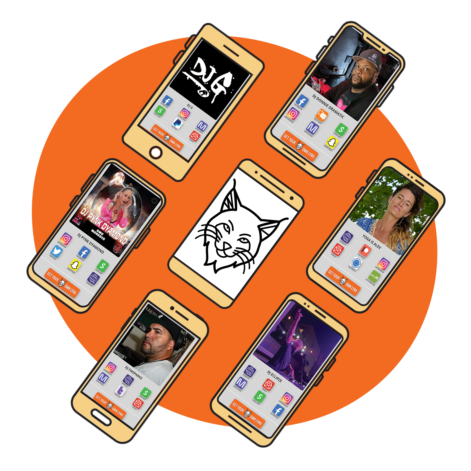 Instantly Familiar
Button based interface that even Parents understand.

Personalized For You
A big image and custom URL make it memorable.

Built and Tested
We triple-check each Web Lynx page for compatibility.

Pay Your Way
Subscribe using a credit card, debit card, or PayPal!
CONNECTS WITH YOUR WORLD
Web Lynx offers dozens of direct connections to popular platforms for social media, messaging, payments and music services.

Facebook

Instagram

Venmo

Mixcloud

Cash App

Requests

Websites

Email
Twitch

YouTube

Snapchat

Text Msg

Twitter

Telegram

Google Play

Apple Store

LinkedIn

Clubhouse

PayPal

Paetron

GoFundMe

Calendly

Soundcloud

Phone Calls

TikTok

OnlyFans

WhatsApp

Bandcamp
SIX OR NINE?
Choose between our Original 6 Button layout, or go big with our Prime package and get 9 Buttons for just a few dollars more.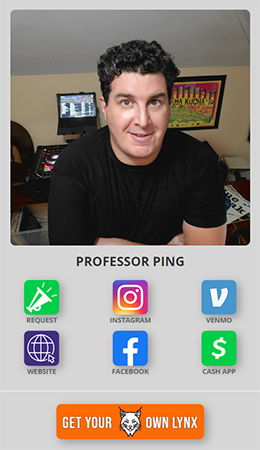 Six Buttons
Pick 6 Lynx
Featured Image
Human built and tested
Replace or update two buttons for free
Only $39.95/year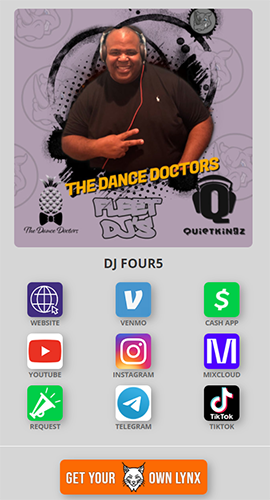 Nine Buttons
Pick 9 Lynx
Featured Image
Custom Text for Each Button
Human built and tested
Replace or update four buttons for free
Just $59.95/year